Edwin De Angel, Ph.D., P.E., CLP
CEO/Founder
Dr. De Angel is a seasoned inventor with 22 patents issued.  For the last 10 years, he has worked as a subject matter expert in intellectual property developing proprietary technologies, performing patent infringement analysis,  patent valuation, prior art research and claim chart developing.  He has worked for several Fortune 500 technology firms and top NPEs.  Dr. De Angel has more than 20 years of experience working for semiconductor and technology firms including Honeywell, Intel, Cirrus Logic, RFMicron, Freescale and Qualcomm.   During this time he led teams as Design Manager and VP of Engineering creating, developing and licensing intellectual property. Between 2005-2009 Dr. De Angel served as a program evaluator for the Accreditation Board of Engineering and Technology (ABET). Dr. De Angel has a Ph.D. in Electrical Engineering from the University of Texas at Austin and a Master of Science in Electrical Engineering from Stanford University.  He is a professional engineer (PE) licensed in the state of Texas and a certified licensing professional (CLP).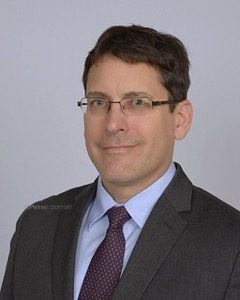 Trenton J. Grale, MSEE
Sr. Principal
Trenton has 19 years of experience in the digital and mixed signal IC industry. He has worked for Motorola, Cirrus Logic, Intel, Apple, Silicon Labs as well as two startups, both of which were successfully acquired. His functional areas of expertise include microarchitecture, RTL, synthesis, gate level static timing analysis, power analysis, ATPG, and design flows and methodology. His design experience includes pipelined CPU and peripheral design, performance optimization, and low power. He holds 5 patents in digital IC design. His research interests are computer arithmetic, cryptography, and security. Trenton has an M.S.E. in Electrical and Computer Engineering from the University of Texas at Austin.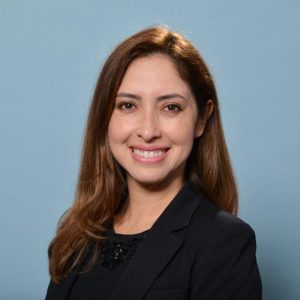 Rebecca E. De Angel, Ph.D., MPH
Sr. Scientist
Dr. De Angel is a Molecular Nutrition Scientist focused on oncology, energy balance, and drug delivery since 2005 with a strong background in public health. Over twelve years of experience in project development, data acquisition/analysis, resource allocation, and technological optimization in the area of cancer biology. She has held positions in both the small biotech and Big Pharma sector. She has been a scientific expert on several internal teams that successfully received FDA approval of a prescription drug for oncology applications. Substantial knowledge of complex scientific/technical problem solving and a successful track record of strong partnerships with the internal U.S. and global stakeholders to achieve project objectives. Dr. De Angel received her Ph.D. from The University of Texas at Austin and an MPH in epidemiology from Loma Linda University. Her post-doctoral Research was completed at the College of Pharmacy, Division of Molecular Pharmaceutics and Drug Delivery at The University of Texas at Austin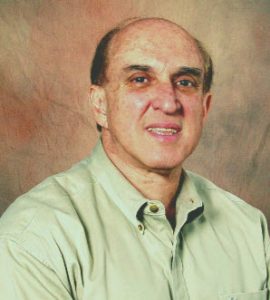 Moises Cases, MSEE, BSEE
Sr. Subject Matter Expert
Moises Cases has over 40 years of progressive experience in very-large scale integration (VLSI) devices, chip, and package designs, in system level electrical and package designs, and in complex project and people management. He retired as a Distinguished Engineer and Master Inventor from the IBM Corporation, System and Technology Group in 2009. He was the team leader for system electrical design and verification, and system integration of modular and blade servers, responsible for signal and power distribution integrity, electromagnetic compliance, and system level timings for complex multiple board system designs. Mr. Cases obtained his Master of Science in Computer Engineering from Syracuse University, NY in 1979, Master of Science in Electronic Engineering from New York University, NY in 1973, and a Bachelor of Science in Electrical Engineering from City College of New York, NY in 1969. He is a Fellow member of IEEE society and a member of Tau Beta Pi and Eta Kappa Nu honor societies. Mr. Cases has 95 patents filed, 54 publications in IBM technical disclosure bulletins and 98 refereed publications in various professional manuscripts and conferences. These patents and publications encompass numerous technical areas and fields of studies in integrated circuits and systems; interconnect technologies, interconnect design methodology and tools; digital system designs and I/O architecture; integrated programmable logic arrays and charge coupled devices; and service science management and engineering.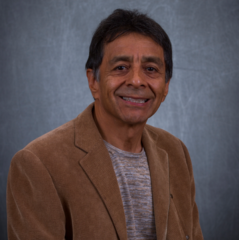 Jorge Caviedes, Ph.D.
Sr. Subject Matter Expert
Jorge Caviedes (SM'09) received the B.E. degree in electrical engineering from the Universidad de Los Andes in 1979, and the M.S. and Ph.D. degrees in biomedical engineering from Vanderbilt University, in 1982 and 1984, respectively. He has been Principal Scientist at Philips Research Labs and Principal Engineer at Intel Corporation. As Principal Engineer at Intel Corporation he led the team that developed the video processing pipe for 4 generations of multi-media SoCs. The algorithms include noise reduction, post-processing, enhancement, motion compensated de-interlacing and frame-rate conversion, color/contrast enhancement, 4K up-conversion, 3D video processing, as well as adaptive processing driven by no-reference quality metrics. He also developed test content and methodologies for visual quality evaluation of individual algorithms and full pipe systems. His team supported development on platforms including hardware, software, and GPU.He was awarded Intel DHG Divisional Recognition Award in 2008, and was Juror for the 2015 CES Innovations Awards category. He was professor of Medical Informatics at the University of the Andes in 1998 under a Fulbright Scholar Award. He has 48 technical publications and holds 40 issued US patents, and 40 others pending.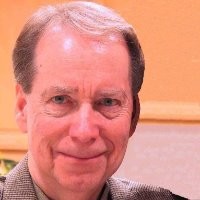 Daniel E. Evanicky, BCHE.
Sr. Subject Matter Expert
Daniel Evanicky has broad knowledge of flat panel displays from over 45 years' experience in display design, research, development, and manufacturing. He has extensive relationships with Asian display firms and work closely with clients to position their companies as strategic players in the field. He has over 30 patents with more in process, maintain close ties with the display community, and monitor key emerging display technologies. Currently, his work includes providing expert witness assistance, and technical due diligence for several venture capital firms seeking to invest in U.S. and Asian display startups.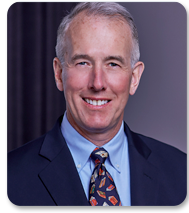 Geza C.  Ziegler JR, JD, MBA, BSEE
Chief IP Counsel
Geza concentrates his practice in patent and trademark matters. He has extensive experience drafting and prosecuting patent applications, mainly in the electrical, computer, business method and mechanical arts. He is also involved with developing patent opinions and post-grant proceedings, and in particular, ex parte and inter partes reexamination proceedings. With respect to trademarks, Geza is involved the trademark filing and registration process, as well as opposition and cancellation proceedings.  Geza has a J.D. from Quinnipiac University, an MBA from Sacred Heart University and a BSEE from the University of Bridgeport. Geza leads Ziegler IP law group, a strong team of patent attorneys with extensive experience in patent prosecution, trademarks, IPRs and other areas of intellectual property.